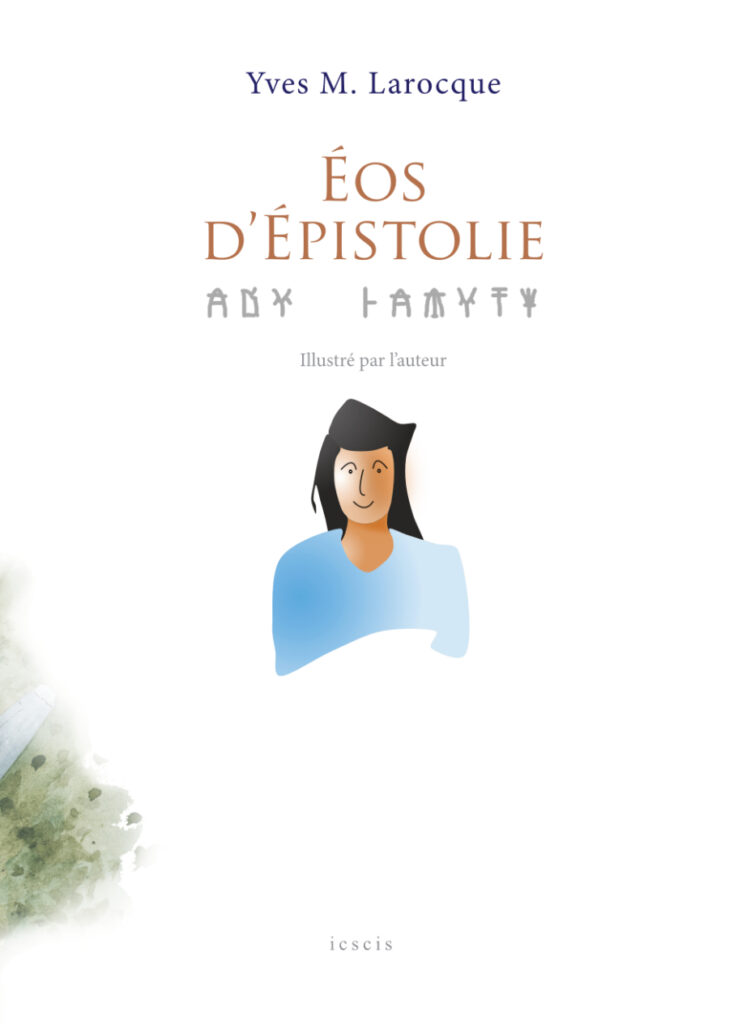 On m'a posé souvent ces deux questions : pourquoi ce livre et comment est-il arrivé ? Je réponds à la seconde question d'abord.
Ce livre est arrivé comme cela, pendant la pandémie. Les lignes m'ont été révélées au petit matin, dans un demi-sommeil — on pense bien à ces heures. Celles-là ont été retranscrites en chapitres, en soirées entre février et mai 2020. Tout compte fait, la main n'a pas cessé d'écrire pour huit jours. Que le son des tourmentes de l'hiver canadien rompît ce profond silence de ma rédaction. Juin fut consacré aux aquarelles. Les deux années suivantes, entre mes nombreuses fonctions de professeur au Canada comme à l'étranger, il y a eu la traduction en anglais et les très nombreuses révisions pour simplifier.
Pourquoi ce livre ? Peut-être pour mes enfants et toute cette jeunesse du monde pour leur dire que la vie — et dans tous ses sens — est précieuse et qu'il faut la vivre pleinement et tranquillement. Que l'environnement est précieux ainsi que la démocratie. Les deux vont l'un dans l'autre.
Why and how did this book come about?
I have often been asked these two questions: why this book and how did it come about? I will answer the second question first.
This book came to me in a flash during the pandemic. Story lines revealed themselves in the half-sleep at the wee hours of the morning, a half-light when one's thinking processes and senses are heightened. From February to May 2020, that complimentary half-light of dusk saw those lines evolve into chapters, my hand, writing relentlessly over eight full days of silence, interrupted only by the sounds of our Canadian winter storms. The month of June was dedicated to the watercolor images. Over the next two years, between teaching duties in Canada and abroad, I finished the English translation (my second language) and the text revisions in both languages.
Why this book? Perhaps for my children and the youth of the world, in order to communicate to them that life, in all its manifestations, is precious, and must be lived fully and peacefully, and that the environment, as well as democracy, are equally invaluable and precious. The two go hand in hand.